As an "FYI"...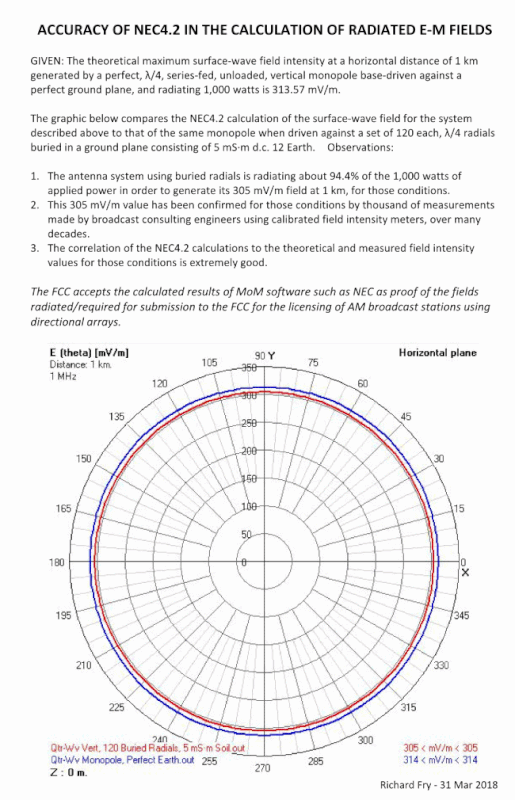 ---
Posts: 1
Joined: Thu Dec 27, 2018 6:19 am
R. Fry

wrote:

↑

Sat May 12, 2018 4:51 am

Re: NEC4.2 Accuracy in the

Calculation

of Radiated E-M Fields

As an "FYI"...
Hello Richard,
Could you please share the image via Dropbox or Google drive? When I save it, the size is too small and the text is not readable. I would like to use it in the presentation (with your permission) and also indicate the source of the information.
Terry
---
Posts: 868
Joined: Thu Dec 20, 2007 9:08 am
Location: Roanoke/Lynchburg, VA
Contact:
I can read it fine on my laptop without even having to zoom in on the image.
---
Perfectly clear on this iphone.
-Mike Shane- -Omaha-
---